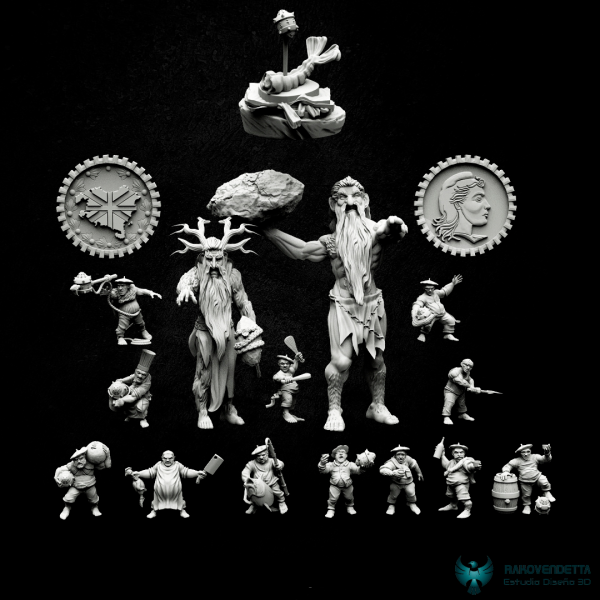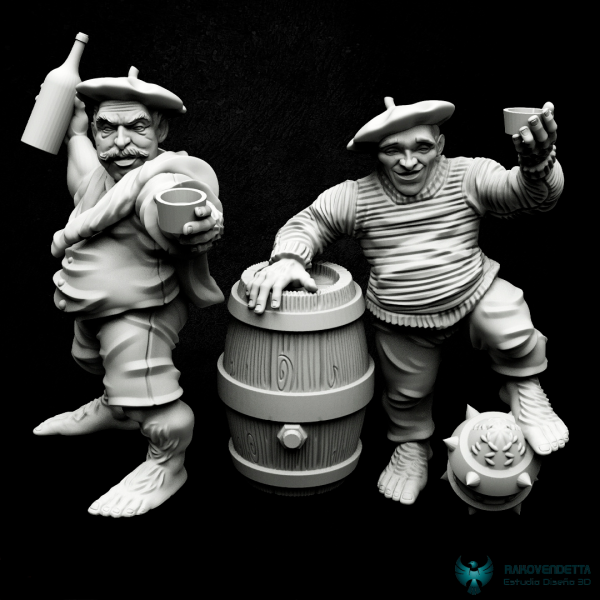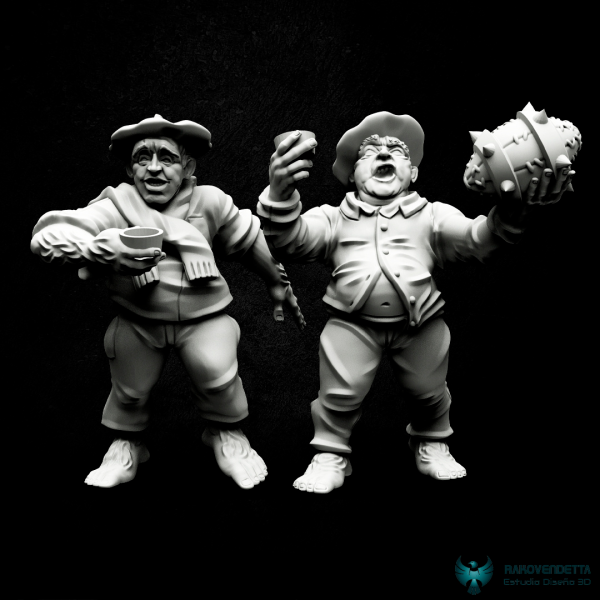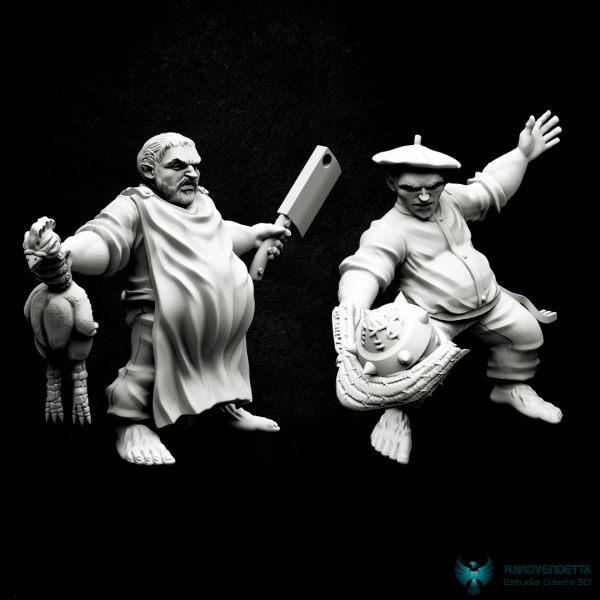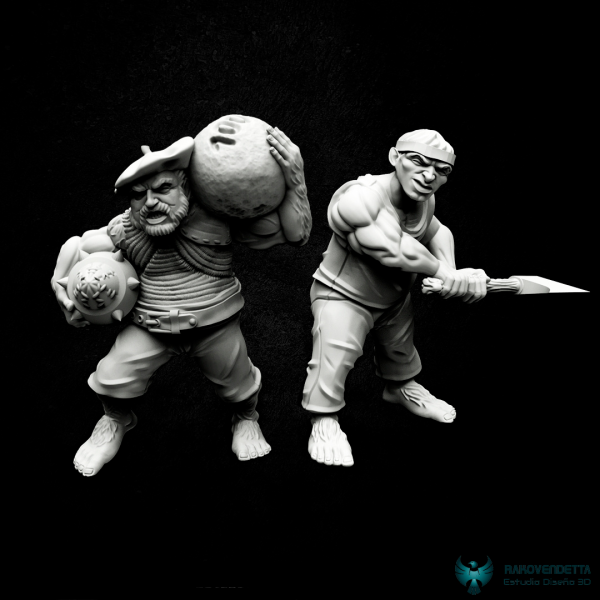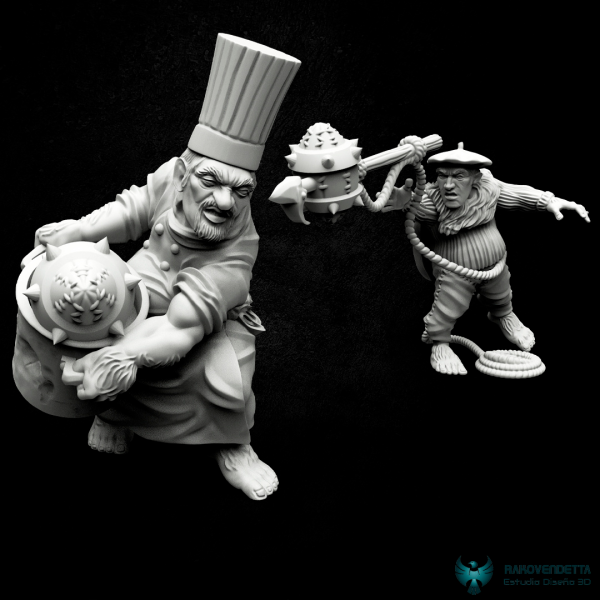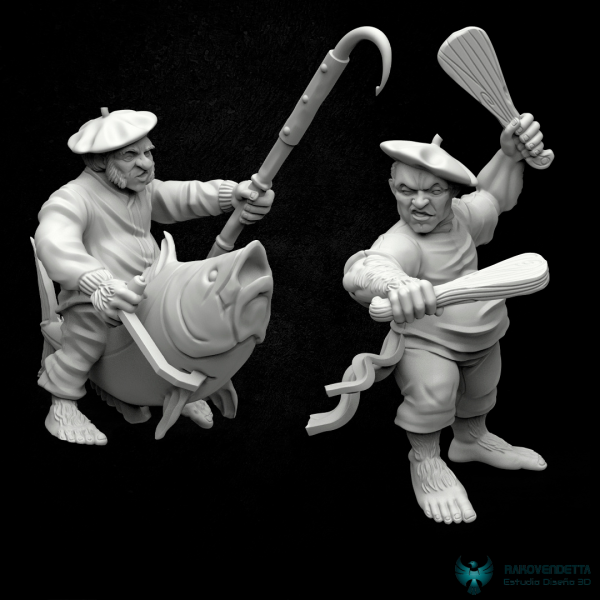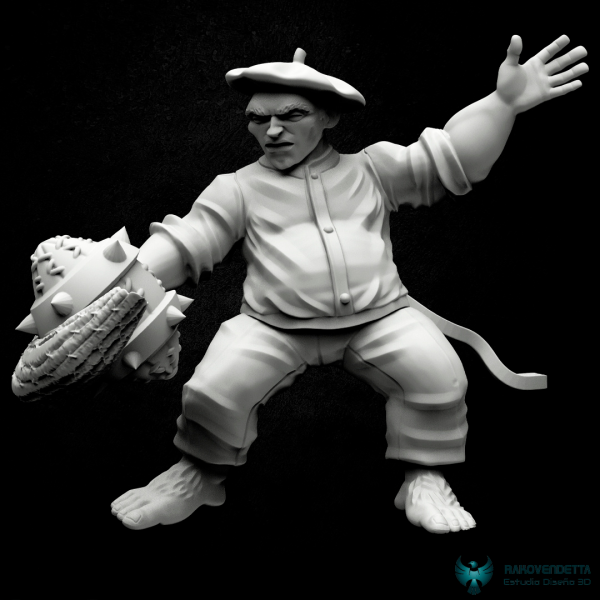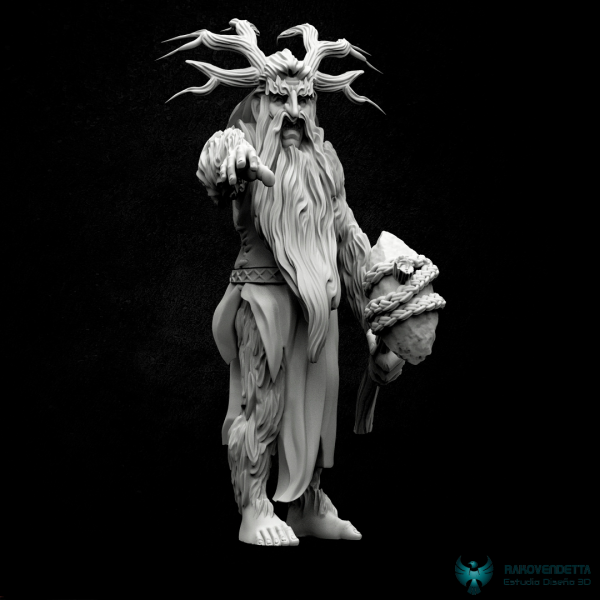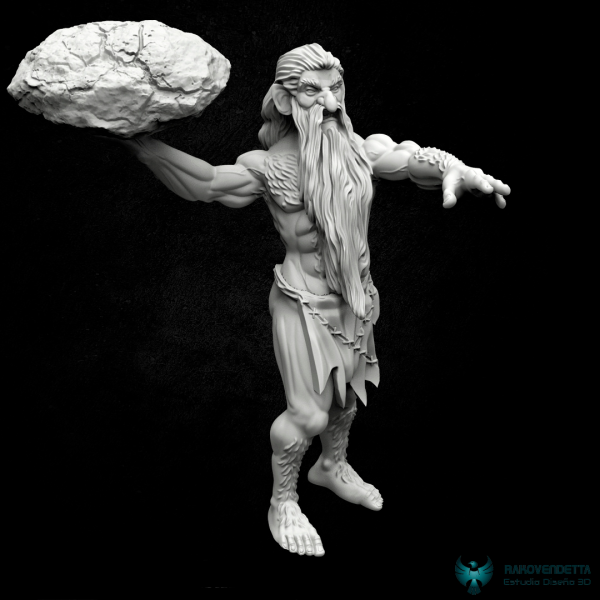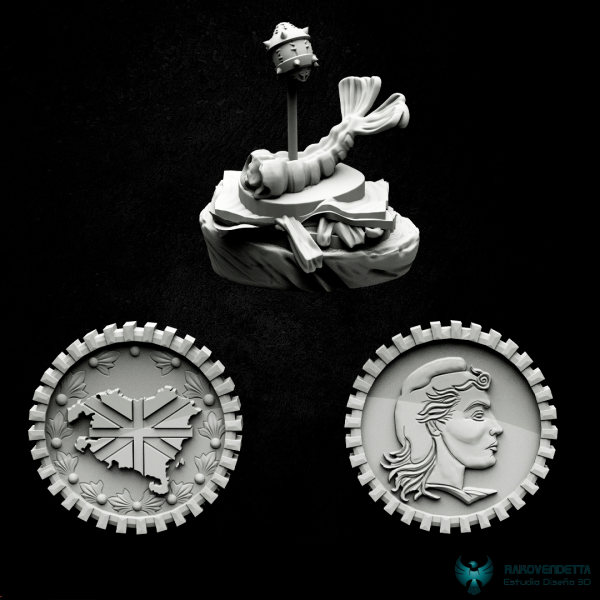 These tiny beings have been forced to play to defend their region, do not neglect because these little drunks are stronger than they seem.
Complete team.

-12 Basque halfings.

-2 miniatures set in Basque mythological creatures, a basajaun and a jentil.
Both would replace the tree men.

-2 marking coins and a totem in the form of a bar top.

Bases are not included.

It is printed to order, not stock. we print in good quality and resistant resin as well as a
4k resolution base not included.
Customers who bought this product also bought:
Customers who bought this product also bought: